Member Awards at 2019 National Rally
Congratulations to Noel Standfast and Dave Railton who both won awards at the recent National Rally!
Noel was awarded the highly covetted National Alan Jones Award which is awarded to the member (or members) that 'have contributed most to their club' and is also seen above being presented the Trophy by WA Club President Gail Shearer .
Dave who is from Kippa Ring, was awarded the award for Longest Travelled in a Healey! Congrats Dave!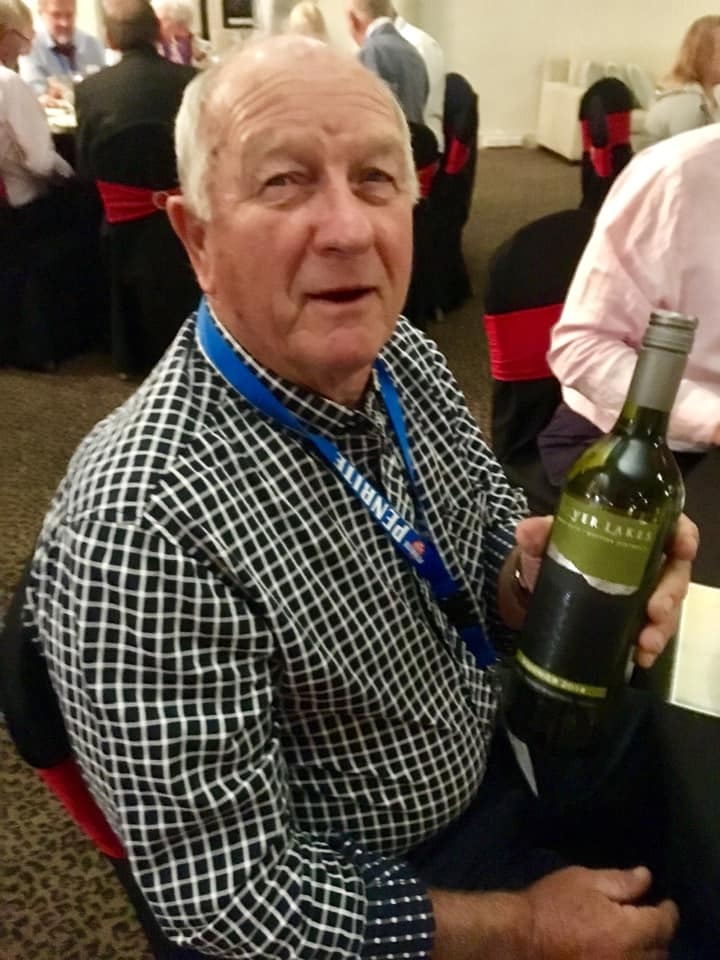 The criteria for the Alan Jones Award Noel received indicate the selfless commitment recipient have demonstrated over an extended period of time.
The Criteria are as follows:
The trophy is to be awarded annually to the club member or members in attendance at that national rally who;
Is foremost an ambassador for the Austin-Healey marque including through the extensive use of his or her car at motoring events; and
Has contributed significantly to his or her Club through the support of fellow members.
If you would like to see the full explanation of the Award you can find it here.
This is a truly deserved award for Noel who is a Lifelong Founding Member of AHOCQ and whose tireless efforts (currently as Secretary) over many years is one of the key reasons the club is the success it is today. A well deserved Award Noel!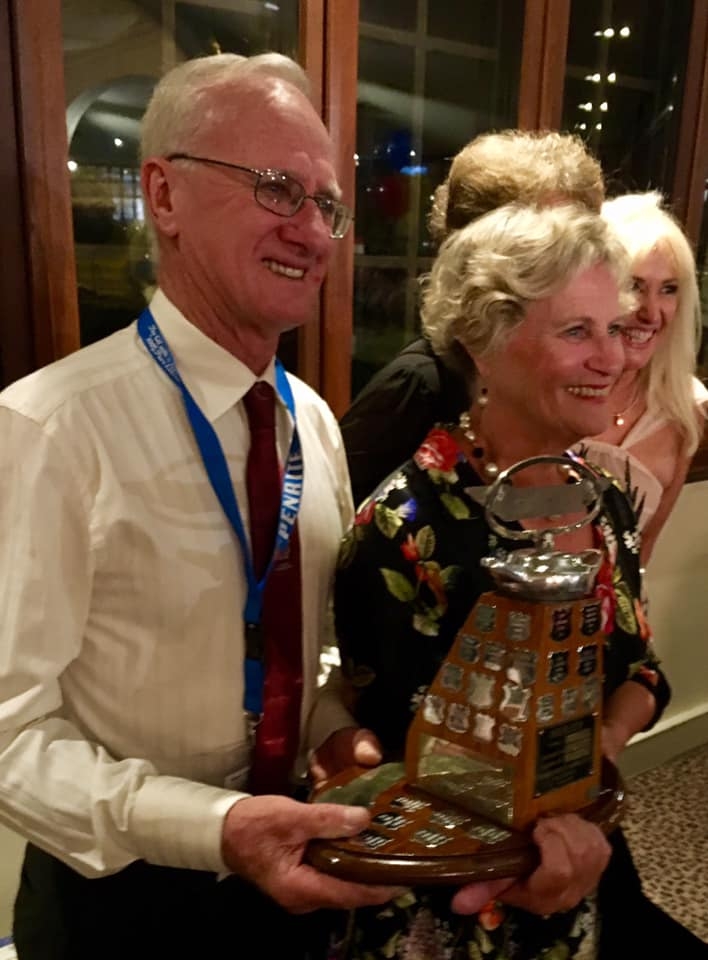 Noel & Helen Standfast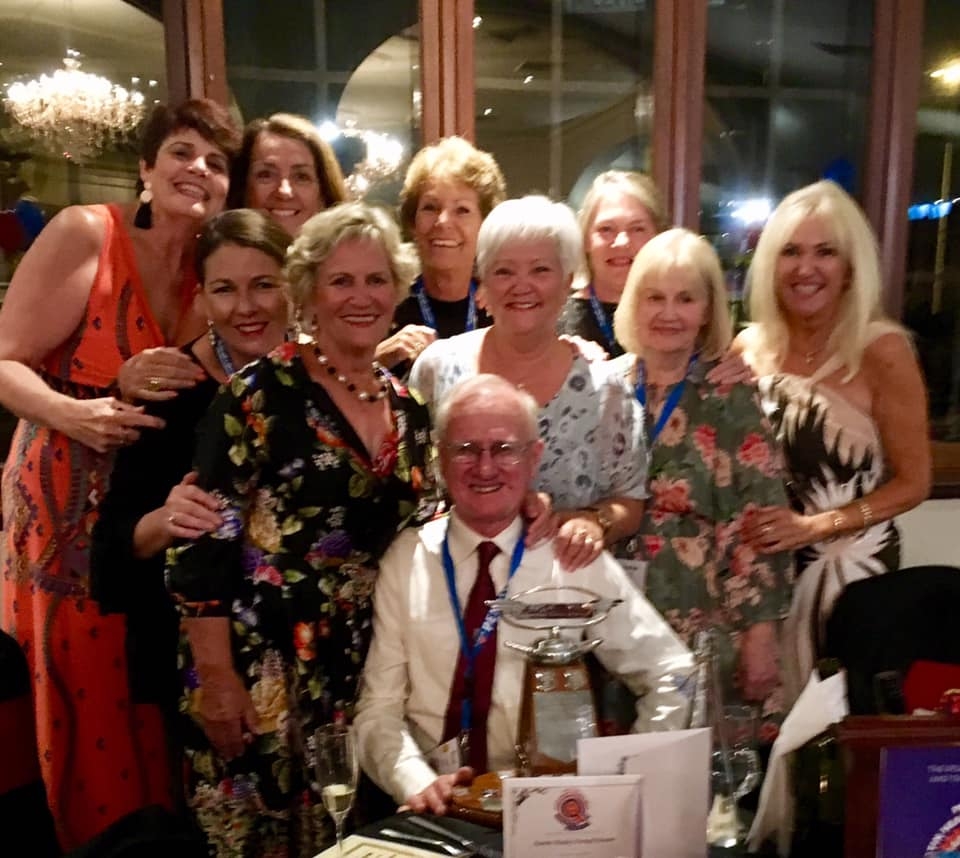 Noel with Helen to his left and a bevy of groupies!
The lead in image shows the Alan Jones Traphy being presented to Noel by Gail Shearer – President of the WA Club.
Thank your very much to Glenda Rabnott for the photographs and the heads up from WA!
Related pages

Member Awards at 2019 National Rally