2021 All British Day a big success
On a bright sunny (unusually windless) day, and after a tasty breaksfast and some extra good coffee at Art & Gusto Cafe at Graceville, All British Day 2021 turned out a bumper crop of 35 Healey cars and attendees including several 'new' members and a near record (to my memory over the last 5 years at least) number of other attendees.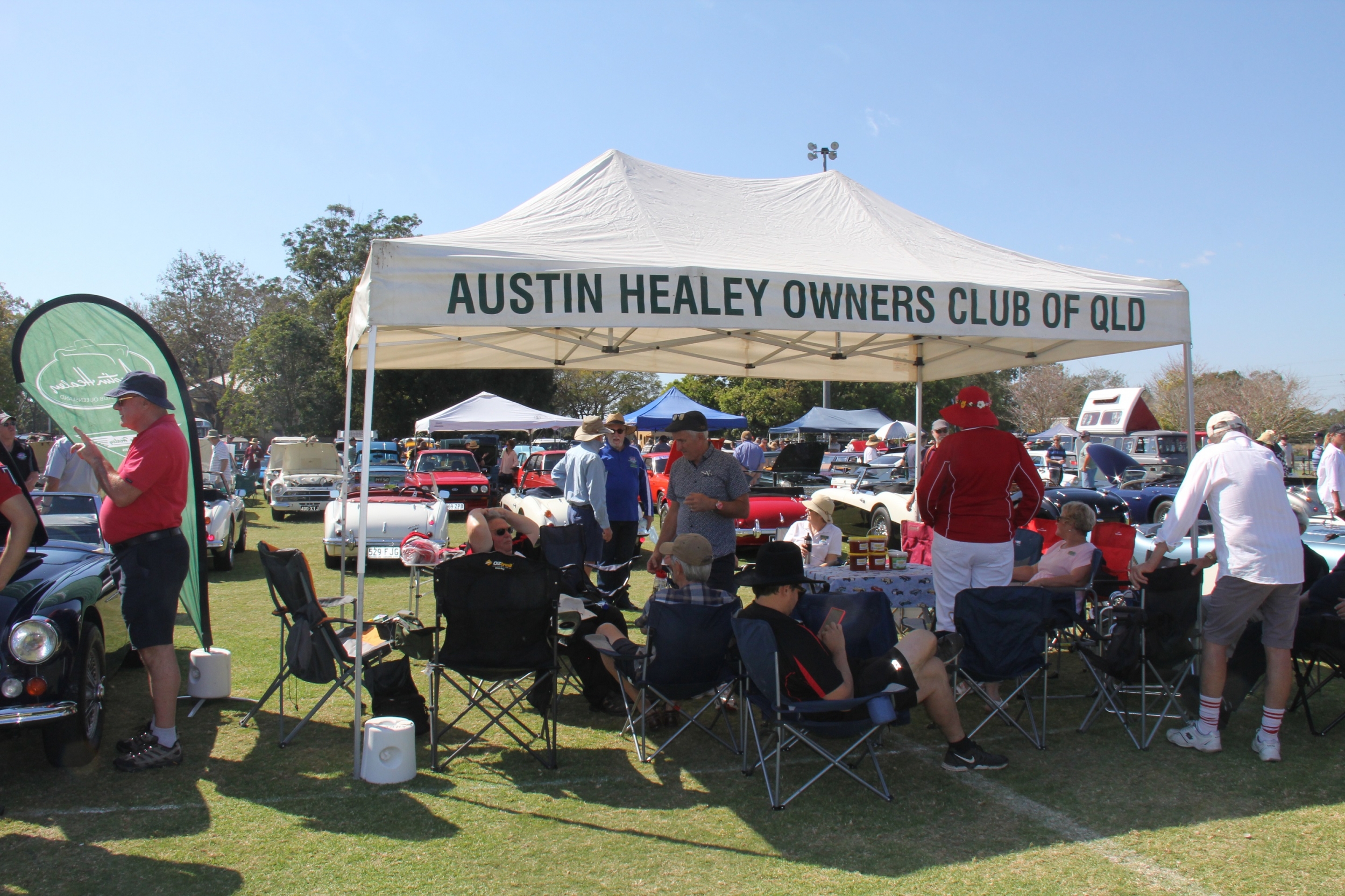 The 27 degree day saw around 30 Big healeys and a really neat 1974 white Jensen Healey of new members, Baden and Robin Collis. 
Other new members and All British Day newbies in attendance were Reg and Lorraine Merry from the Sunshine Coast in their Silver over Blue BN2 100M, and Ross and Gillian Di Corleto in their White BN4. 
The number and variety of cars present was outstanding with over 900 cars present. The best Sports Car was won by a 1956 Lotus Eleven, The People's Choice by a 1964 Alvis TE21 and the Best of British by a 1920 Rolls Royce Silver Ghost.
For a list of the winning cars on the day click here.
David Baggs